Are your people equipped to navigate disruption?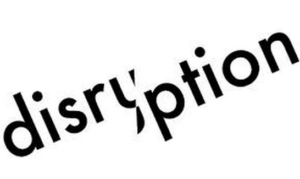 Volatility, uncertainty, ambiguity…. the disruption in our business and personal lives isn't ending anytime soon. Our people are facing change at what feels like an unrelenting pace. They (and we as their leaders) are trying to figure out – do we cling to past habits and hope things will "settle down", or do we chart a new course and develop the personal resilience that will serve us now and in the uncertain future?
Researchers have demonstrated that in groups as diverse as corporate managers, entrepreneurs, students, nurses, lawyers, and combat soldiers, those high in "psychological hardiness" are much more likely to withstand serious challenges and bounce back from failure than those low in hardiness. The good news is that hardiness is an attitude that people can learn and that leaders can support. We all CAN learn to navigate disruption much better than our current habits and capabilities equip us to!
Traditional change management models are great for leading planned change. From Prosci's ADKAR to Agile, we've certainly all learned how to "do" change management. The unprecedented frequency and pace of unplanned change (ie, disruption) however, requires leaders of all levels become competent change leaders, coaches and to model resiliency for their employees and peers.
A Coach2Lead client of ours asked us to take a deeper look at the science of resiliency. We came across plenty of stories of people who have navigated unimaginable disruption and uncovered simple yet powerful mindsets, habits and practices we can begin building quickly.
Thanks to this client, we've developed our latest Coach2Lead module – Embracing Change & Navigating Disruption. The best part – the practices in the module are simple and fun to try! They are presented in an easy-to-follow format, so that anyone can easily work these practices into their busy day-to-day routine. And, our Coaching Through Change module is a perfect compliment to equip leaders as they guide employees to thrive through disruption and change.
The core elements of this new module include:
A 45-minute introductory session (conducted live in person or online via webinar) including 3 easy, powerful, and (dare we say) fun practice challenges.
A Self Resilience Assessment (optional) to learn your current strengths and how you compare to others in the 5 traits of resilience:

Motivation to Achieve
Emotional Stability
Self-Efficacy
Openness to Experience
Agreeableness

30-minute sessions for each of the 5 traits
Multiple (more than 30 in all!) focused and fun learning challenges designed to improve one of the 5 universal resilience traits
Self-study/eLearning versions of all content available online 24/7 – we'll collaborate on a blended approach that works best for you and your team!
Coach2Lead is available in multiple delivery options (self-study, live-online or in-person) and as always, we'll work with you to customize the modules and delivery method that works best for your needs. Want to design a program that equips your team to thrive through disruption and lead change? Call 614-395-2823 or email dhevel@hevelandco.com to learn more!